Length: 14:55 min
Shot in HD
Pandora Blake arrives at a hotel room, expecting to see her lover, D. Instead, she finds a letter bearing explicit instructions as to what she should do to prepare herself for him. This includes lubing up her ass, inserting a butt plug, spanking herself with a hairbrush and masturbating until she comes.
This scene was shot collaboratively on the day of the Feminist Porn Awards in Toronto in April 2014. Pandora did not know what she would be required to do until the cameras were rolling and she opened the letter from her real-life lover. This was Pandora's first hardcore scene.
Official selection:
Berlin Porn Film Festival 2014
Pornotopia Film Festival Albuquerque 2014
British Festish Film Festival 2015
Cinekink NY 2015
Winner! Best BDSM Scene, Feminist Porn Awards 2015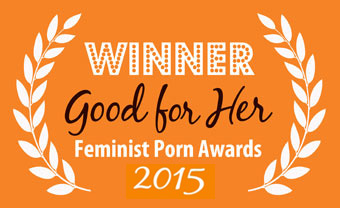 You'll also get director's commentary and screenshots.
After purchase a link to the full video will be sent to you.
Price: US$7.95 for 3 days