Here's some of the older exclusive updates at Bright Desire. This page doesn't show the erotic fiction, columns or bonus videos and photos that were added. If you want to know what's been added recently, visit this page.
Added 27 December 2013: Exclusive video – Jade and Tommy interview (including an hilarious anecdote involving outdoor sex and a passing snowplow)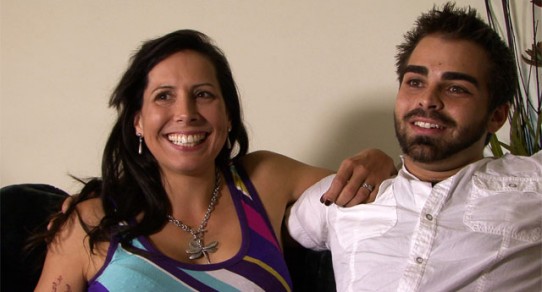 Added 20 December 2013: Exclusive video – Real life couple Jade and Tommy, part 3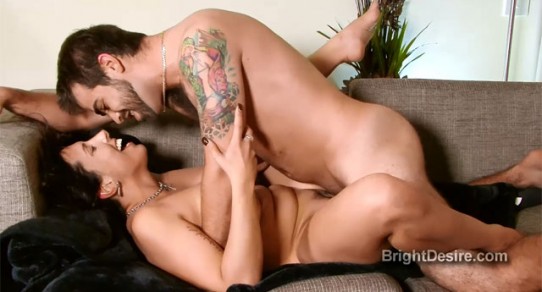 In the final installment, the couple get into missionary position on the couch, Jade has more orgasms and Tommy finally gets his turn via a glorious and loving handjob. This is the first "facial" style male orgasm we've shot… and it's wonderful!
Added 11 December 2013: Exclusive video – Real life couple Jade and Tommy, part 2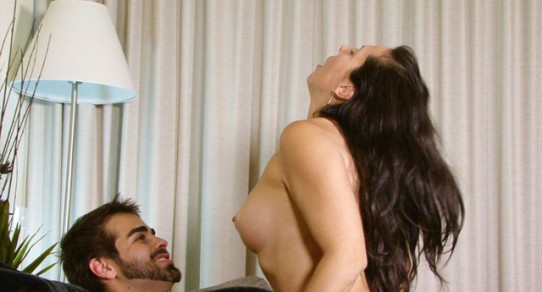 In this installment of their marathon sex session, Jade has four orgasms via doggy style and then the couple settle in for a nice bit of 69-ing – which results in even more orgasms for Jade. Did I mention that Jade is amazingly multi-orgasmic? And no, she's not faking it. You will see it the video that these are real climaxes!
Added 6 December 2013: Exclusive video – Real life couple Jade and Tommy, part 1
Newly married real-life couple Jade and Tommy laugh, tease and eagerly play with each others' bodies. And Jade has multiple MULTIPLE orgasms!
(note: This video is a preview of the entire scene)
Added 22 November 2013: Exclusive video: Viola: The Best Fantasies – Extended versions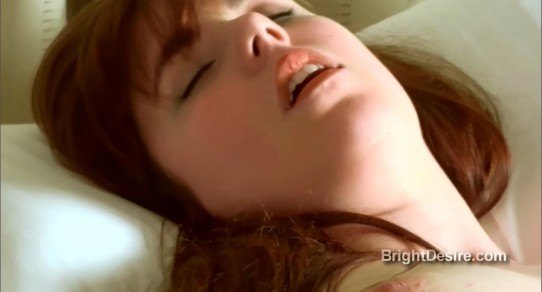 Added 15 November 2013: Exclusive video: Gala Vanting interview

Added 8 November 2013: Exclusive video: Transported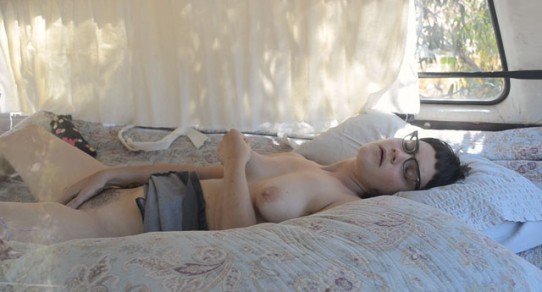 "There's nothing more liberating than being able to create a space for myself… and to revel in sensation." Gala Vanting's vintage campervan provides her with mobility and freedom. A sunny patch of secluded forest provides a beautiful backdrop for this particular moment of self-loving. A sensual, sexual ode to nature, freedom and joy.
Added 25 October 2013: Video: Gratified, Grateful
Smiling, touching, connecting, fucking. Giving and taking. Embracing the joy of physicality and emotional intimacy, breathing in the moment and feeling grateful for simple pleasures. This is a short film that seeks to invoke gratitude, experienced sexually.
Added 18 October 2013: Dragon Knight interview
Added 11 October 2013: Exclusive Video: If You Were Here
Dragon Knight misses his girlfriend who is thousands of miles away. Possessed by melancholy, he listens to his favourite music and imagines them together. This short film is filled with dark longing and a very personal eroticism.
This is my first attempt at male goth erotica, aimed at straight women. Dragon resembles Alan Rickman a little so you may find this useful for Snape/Lily fantasies.
Added 27 September 2013: Zahra Stardust extended vibrator scene. See more of Zahra as she enjoys her Magic Wand vibe and has 3 massive orgasms on the floor.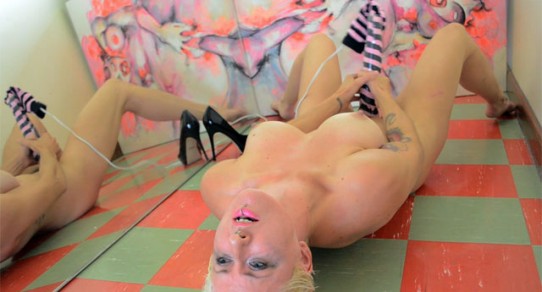 Added 20 September 2013: Zahra Stardust interview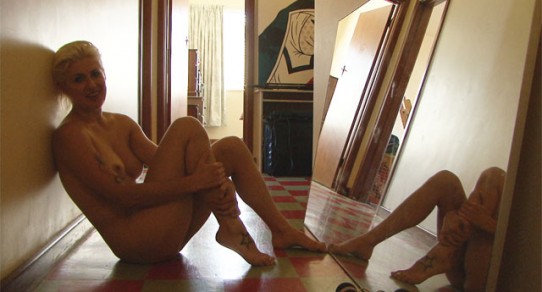 Added 13 September 2013: Exclusive video: An Open Letter To All My Lovers, Friends and Mentors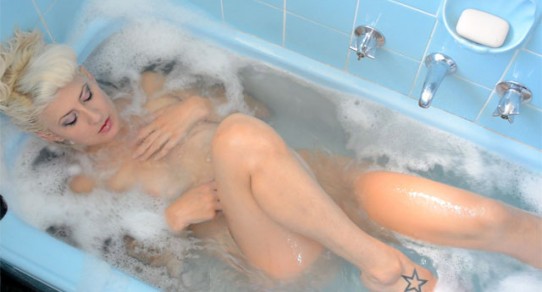 Pole dancer, porn star, politician and queer activist Zahra Stardust thanks all those she has worked with – and fucked – over the years. She comes home from another long day fighting for sexual and personal freedom and shrugs off the outer layers of her persona. As we hear her inner monologue she relaxes in a bath before enjoying her giant black dildo and electric vibrator. The personal and the political unite in this unusual short erotic film.
Added 6 September 2013: Exclusive video: Wendy and Dave Bonus Oral Scene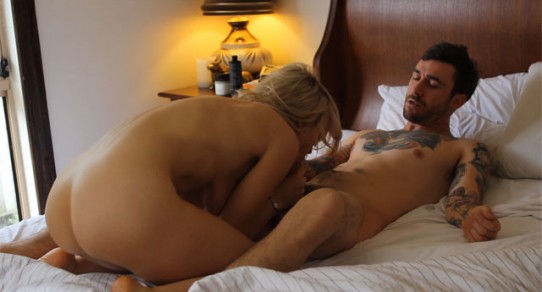 Added 30 August 2013: Exclusive video: Wendy and Dave interview
Added 23 August 2013: Exclusive video: Wendy and Dave, Part 2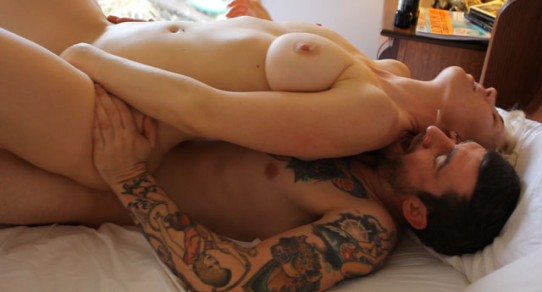 Wendy and Dave get it on in a bunch of different positions, alternating with lots of mutual masturbation. We like to see good handjobs in sex! In they end they both enjoy huge orgasms and spend some time cuddling in the afterglow.
Added 16 August 2013: Exclusive video: Wendy and Dave, Part 1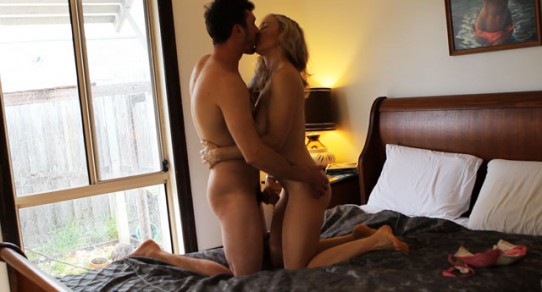 Real-life couple Wendy and Dave make love in their own bedroom – with the chickens just outside! Lots of kissing, a bit of massage and foot play leads to a sexy oral sex session.
Added 2 August 2013: Exclusive video: Coming Home: Extra Short Version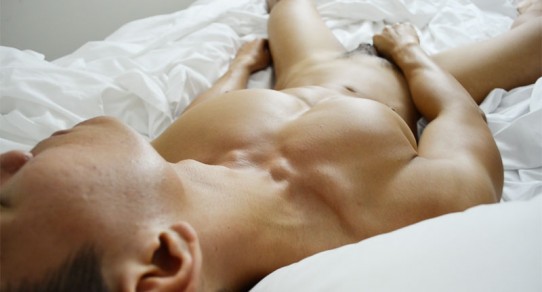 Added 19 July 2013: Exclusive video: Love, Liandra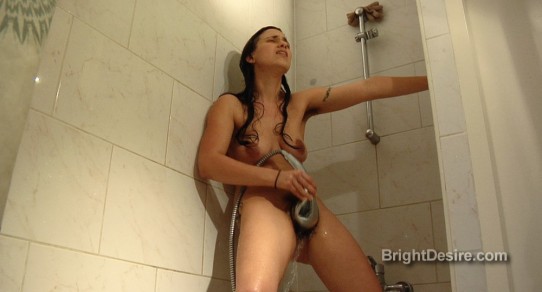 Missing her lover, Liandra composes an erotic letter and films herself in the shower, imagining her lover licking her and making her come.
Added 5 July 2013: Behind the scenes and bloopers with Courtney Trouble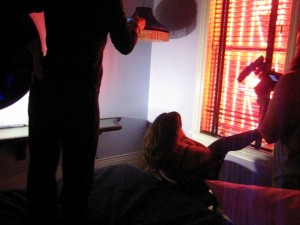 Added 28 June 2013: Full interview with Carlyle Jansen about the Feminist Porn Awards 2013
Added 25 June 2013: Photos: Courtney Trouble in Fist of the Spider Woman
Added 21 June 2013: Exclusive erotic video: Fist of the Spider Woman
Fist of the Spider Woman from Ms Naughty (Louise Lush) on Vimeo.
On a cold, rainy night, a lone woman contemplates her lost love. As she stands by the neon-lit window, the rain falling outside, she imagines the ghost of her dead lover returning for one last night of passion. Her fantasy leads into self-pleasure as she envisions the fist of the Spider Woman slowly pushing deep inside her.
This is the short film I made with Courtney Trouble in Toronto after the Feminist Porn Awards in April.
Added 31 May 2013: Jiz Lee interview
Added 29 May 2013: Jiz Lee behind the scenes photos. Pics from our Toronto shoot, including getting underwater shots using an iPhone in a ziploc bag.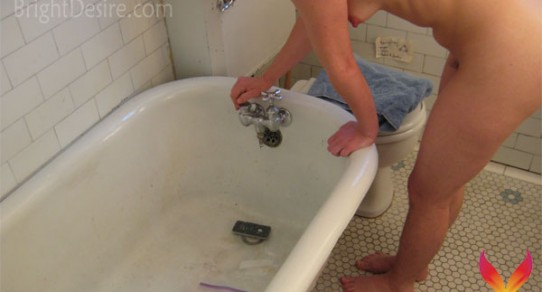 Added 25 May 2013: Exclusive solo video – Dear Jiz
"You made me look at sexuality and gender identity in different ways. I'm grateful for that…"
Genderqueer porn star Jiz Lee shares some of the fan mail they have received via a voiceover. The video shows Jiz enjoying a bath and then experiencing an intense orgasm via the running water.
This exclusive scene was filmed in Toronto prior to the Feminist Porn Awards. Some of the underwater shots were achieved by putting an iPhone in a Ziploc bag and immersing it.
Added 7 May 2013: Mini documentary about the Feminist Porn Awards 2013
Added 3 May 2013: Interview with Kim

Added 26 April 2013: Exclusive male solo video: Coming Home. Gorgeous Kim evokes a melancholy mood with this erotic solo scene, his sensual voiceover telling a tale of loss and longing.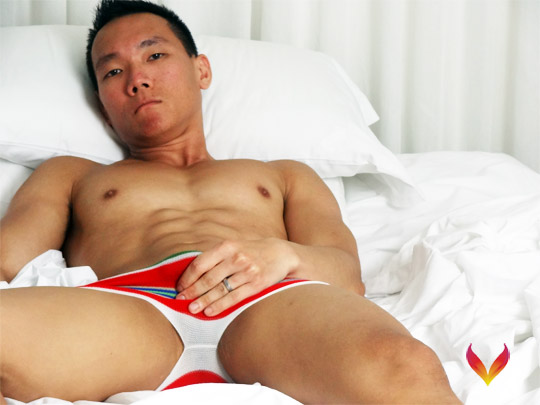 Added 16,17,24 April 2013: Various reports, photos and videos from the Feminist Porn Awards and Conference
5 April 2013: My film Connections: Real Couples, Joyful Sex has received an Honorable Mention award at the Feminist Porn Awards in Toronto. Every scene from the film is available inside Bright Desire!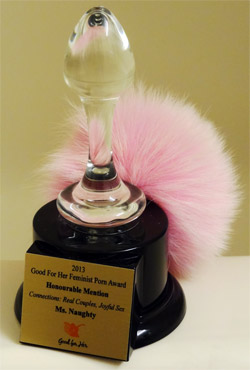 Added 22 March 2013: Photos: Gala – Tree Hugging. As part of a recent outdoor shoot, Gala Vanting got up nude and celebrated nature with a beautiful, gnarly old gum tree.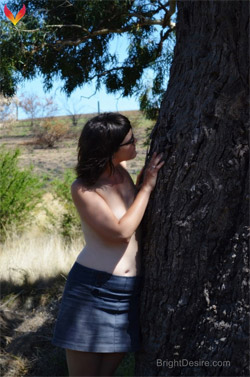 11 March 2013: Bright Desire has been nominated for a Feminist Porn Award in the website category. This is an honour for a site that's still only very new but it shows that what I'm trying to do here is worthwhile.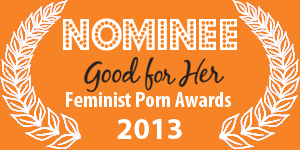 Added 22 February 2013: Exclusive Short Film – Bacchinalia. I think everyone has an orgy-related sexual fantasy tucked away somewhere. Bacchinalia is my attempt to evoke the dreamlike, sensual atmosphere of the best orgy fantasy – without the clumsiness of regular porn. It was partly inspired by the orgy scene in Conan The Barbarian.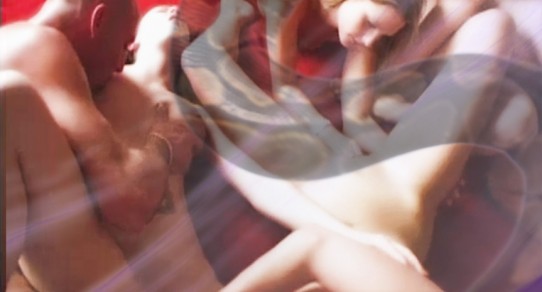 Added 7 February 2013: Exclusive video: Kaleidogasm 3. Surreal erotic short film, the third in this series.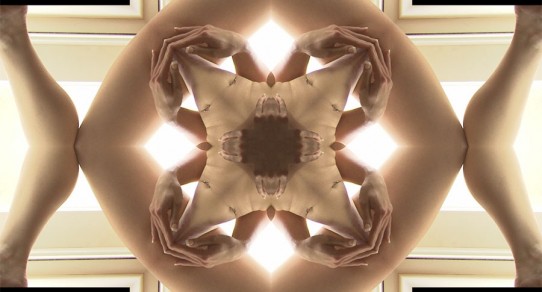 Added 1 February 2013: Exclusive video. Real life couple Zack and Troy make love in the afternoon sun. This video features lots of kissing, cudding and anal play before Troy fucks Zack in the ass. There's a real feeling of love and care on display here as these real-life lovers share their bodies.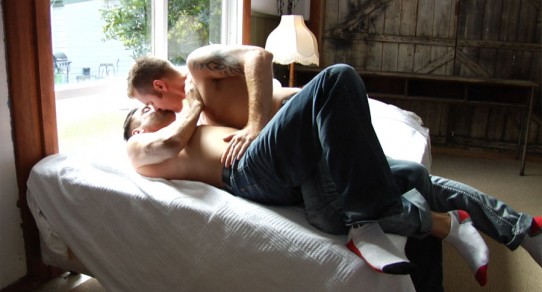 Added 25 January 2013: Exclusive video. Persephone Remix.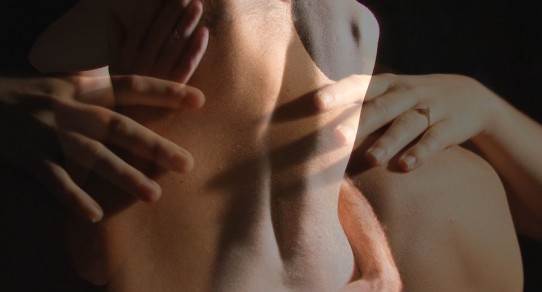 A new edit of Leah and Mal's scenes. This features a new intro with a wonderful dreamy feel to it and a very short version of their sex scene (for those who like it quick).
Added January 1 2013: Article and gallery. A Tour of the Kink.com Armory studios.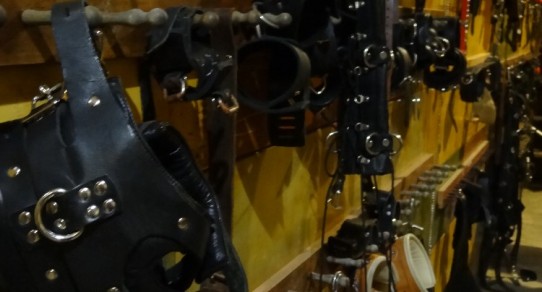 Added 21 December 2012: Exclusive video. Good friends Gala and Liandra give each other pleasure on Gala's bed while the neighbour mows his lawn, oblivious. Gala comes multiple times, ending with an impressive display of female ejaculation. Part 2 of the video appeared on January 11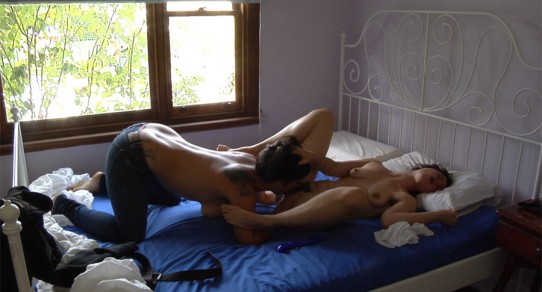 Added 15 December 2012: Exclusive video. Kaleidogasm 2. Another journey into a surreal and erotic world, alternately hypnotic, arousing and disturbing. Kaleidogasm takes existing images of sex and masturbation and mirrors them to create new and fascinating flesh-scapes.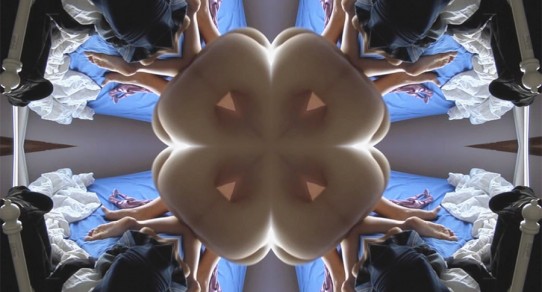 Bright Desire launched on December 1 2012.
This "what's new" page is only a summary of what's been added and doesn't include all the new additions which include Under The Bed photos and videos, more fiction, articles and blog posts. If you want to see the whole thing, please come inside!