Subscribe To The Bright Desire Newsletter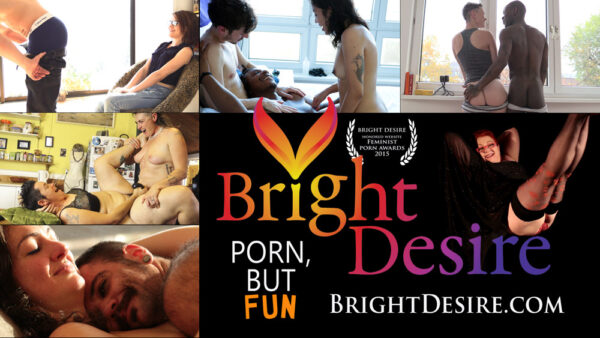 Join Our Mailing List
Connection. Intimacy. Playfulness. Fun. You've found porn that reflects the joy of good sex. At Bright Desire you'll find a huge selection of top quality adult videos that show just how fantastic sex can be. Real life couples, award-winning short films, erotic documentaries and straight-up dirty porn scenes. You'll find them all at Bright Desire. Plus interviews, extras, audio porn, erotic fiction, articles, reviews and much more. All made and curated by humans!
Our newsletter has info on what's new at Bright Desire plus recommendations, posts and handy sex news. You won't be bombarded with emails if you sign up. Just a regular monthly newsletter plus a first look at any promotional deals we may have.
The mailing list is opt-in and requires a confirmation of your email address. You can easily unsubscribe or change details at any time.