This is Bright Desire: feminist porn for women and men. Here you'll find a different kind of porn: re-visioned, feminist, artistic and positive.
Bright Desire celebrates all that's good about sex – intimacy, pleasure, laughter, connection, fantasy and fun. It features a variety of adult content that includes all orientations, though the focus is on heterosexual sex. It's for everyone seeking a better kind of erotica.
This site is committed to offering ethical porn with a focus on consent, ethical production values and respecting the work and identities of our performers. We love sex, they love sex and it shows in our films.
Bright Desire features exclusive erotic videos by Ms. Naughty, short films about sex, quality erotic fiction, reviews, columns and an archive of adult photos and movies.
At last! Smart, sensual, joyous, intimate, fun, artistic hot porn for everyone. Female-owned and operated.
Award-Winning Erotic Short Films And Festival Favourites
Bright Desire's films have screened at over 100 film festivals and won over a dozen awards. Click on the links below to find out more.
Explore All That Bright Desire Has To Offer
Check out the preview videos and detailed descriptions of the amazing content you'll find at Bright Desire. Click on the sections below to explore more.
Enjoy porn featuring real life couples having sex like they would at home. This is realistic, recognizable sex between people who know each other's bodies and who know how to please each other. There's so much emotion and connection on show here, it's a joy to watch. Click to see previews of all our real life couples porn scenes.
It's always fun to watch other people masturbate. You can peek in on a private moment, , watch them become consumed by pleasure. The Voiceover series adds an audio element – our performers narrate a fantasy or speak about themselves.  Click to see previews of all the solo masturbation scenes in the Voiceover series.

At Bright Desire, we love queer porn. You'll see lesbian, gay, trans, pansexual and queer identified performers in a variety of scenes, from solos to kink to hardcore fucking between real life couples. Our queer porn scenes capture all the laughter, passion and connection of good sex. Click to see previews of all our queer porn scenes.
Bright Desire has worked with so many amazing porn performers. Our "hot scenes" feature these gorgeous people getting it on in various scenarios – threesomes, BDSM scenes, playful setups and simple fuck sessions. Every scene is bursting with chemistry and real pleasure.  Click to see previews of all the hot porn scenes.

There's a lot of great feminist porn filmmakers out there. Our Guest Directors section features films that we've personally selected to feature at Bright Desire. They're clever, cinematic, offer different perspectives and, of course, they're very sexy. It's our own very special film festival. Click to see previews of some of our guest director films.
Audio Porn is a fantastic way to indulge in an erotic experience. Close your eyes and let your imagination fill in the details as the narrator reads sumptuous erotic fiction. Our audio porn section features stories written by humans and read by humans – about seriously hot sexual experiences. Click to see previews of some of our audio porn.

Explore your fantasies. Enjoy real-world sex. Ignite your imagination. Celebrate positive sexuality. And have some fantastic, happy orgasms while you're at it. Bright Desire: Smart, Sensual Sex!
Kate Eden's research into female sexual fantasies leads her deep into the erotic imagination of women, a lush world of pleasure without consequences. Her subjects reveal a list of secret desires: a threesome with two men, a magic room with a male slave who exists only to give pleasure, a full service massage complete with cunnilingus, and a dark exploration of submission and group sex.
Her research is fascinating, arousing and all-consuming. But will Kate's passion for her work lead her to lose herself – and her relationship?
Nominated for a Feminist Porn Award 2015, The Fantasy Project is Ms. Naughty's first feature film. It is now available to watch in the member's area.
Bright Desire offers a wide variety of extra content including extended scenes documentaries, behind the scenes footage, interviews, erotic fiction, columns, reviews, guest directors and heaps more.

Bright Desire features many extended porn scenes which have extra footage from short films or bonus sex scenes shot on the day.

"The site has an uncluttered and tasteful aesthetic, featuring adult film favorites and amateurs alike… Bright Desire is a refreshing entry into our porn galaxy."
"The videos feature the silly, awkward side of sex as well as the hot and steamy side. The camera zooms in on men just as much as it does on women, and the scenes focus on the buildup of sexual tension couples experience before sex, so you can feel the heat rising."
"[Ms Naughty's] vision makes Bright Desire quite a unique porn experience that is worth checking out."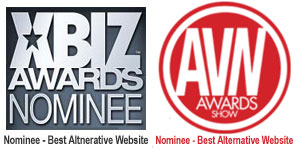 Nominee: Female-Produced Site of the Year, XBiz Awards 2020
Nominee: Best Website – Directed by Women, XBiz Awards 2018
Nominee: Best Alternative Site, AVN Awards 2016, Best Adult Site – For Women, XBiz Awards 2016. 2017
Nominee: Best Alternative Site, AVN Awards 2015, Best Alternative Site, XBiz Awards 2015
Also, Shine Awards Best Australian Website Nominee 2013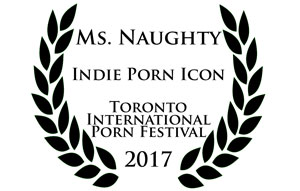 Indie Porn Icon, Toronto International Porn Awards 2017
PorYes Feminist Porn Awards Oyster Award + Audience Choice Award 2017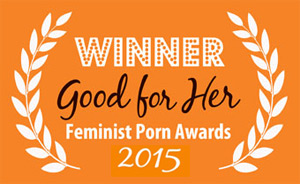 Winner, Best Website, Feminist Porn Awards 2015
Winner, Best BDSM Scene, Feminist Porn Awards 2015
Honorable Mention 2013 for "Connections"
Honorable Mention 2014 for "Something Better"
Bright Desire nominated Best Website 2013, 2014
The Fantasy Project nominated Best Film 2015
Enjoy over 10 years' worth of quality erotic film.
Support independent ethical porn.