What's New At Bright Desire
Bright Desire is updated regularly, with new content every week
Here's some (but not nearly all) of the content that's been added recently. Note: This page is hand edited so it may not be completely up to date.
1 September 2023: Exclusive Video: Madison and Ryan: Extended Scene
25 August 2023: Under The Bed Video: Glamour Pool Sex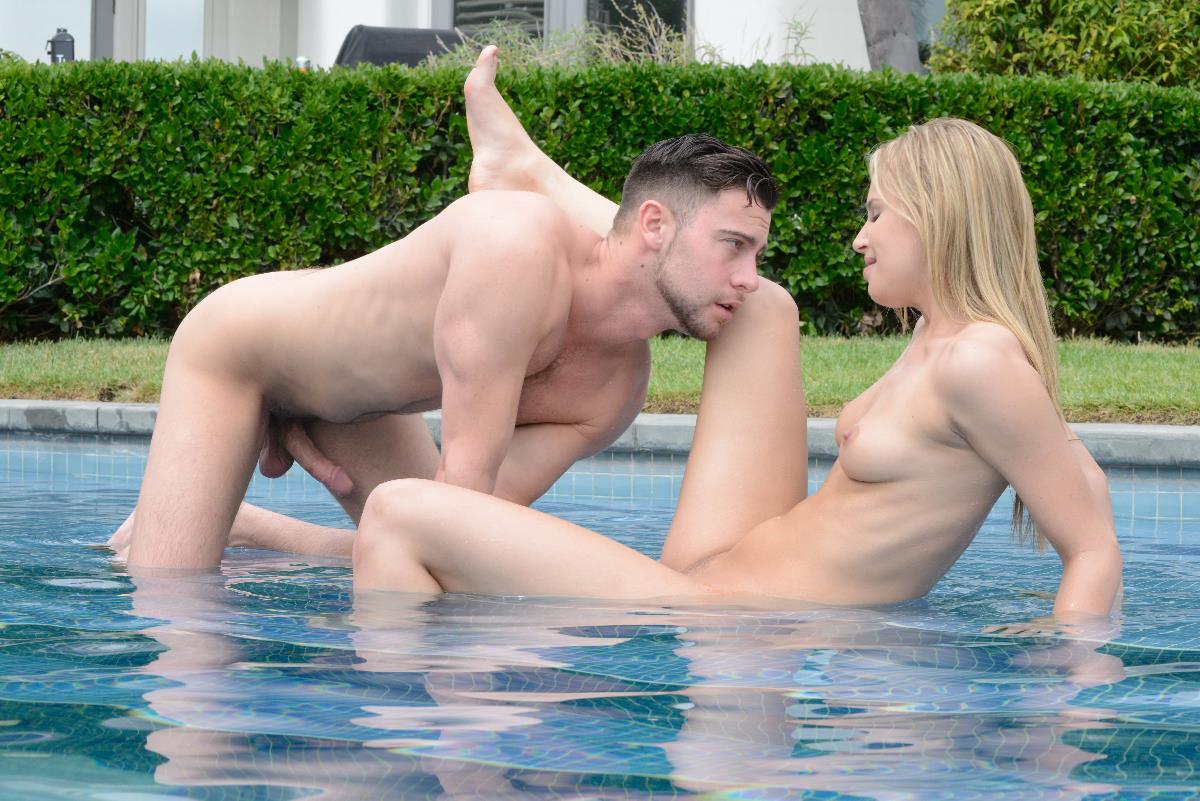 16 August 2023: Under The Bed Photos: Serena and Fabian Kiss and Make Up
11 August 2023: Exclusive Audio Erotic Fiction: Sanguine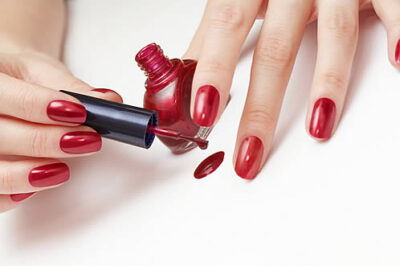 I think of wrapping my blood-tipped fingers around your swelling cock, claiming it for my own. I think about how I will bring my blood-red lips to the very tip of your phallus, my tongue darting out briefly, before I swallow you whole, my lips opening around the hot shaft. I imagine the way it will make you shift in your seat.

And I shift in mine.
4 August 2023: Guest Director Video: Tinder Date
Our latest guest director film is another gorgeous movie by French director Anoushka. And it stars one of our fave performers, Parker Marx.
On a summer afternoon in Berlin, Jessica prepares to meet her Tinder date while her roommate, in love with Jessica, is thinking of sharing an intense moment with her. She thinks back to pleasant moments with her and decides to explore her room, but at the same time Jessica returns home with her date.
28 July 2023: Under The Bed Video: Scandalous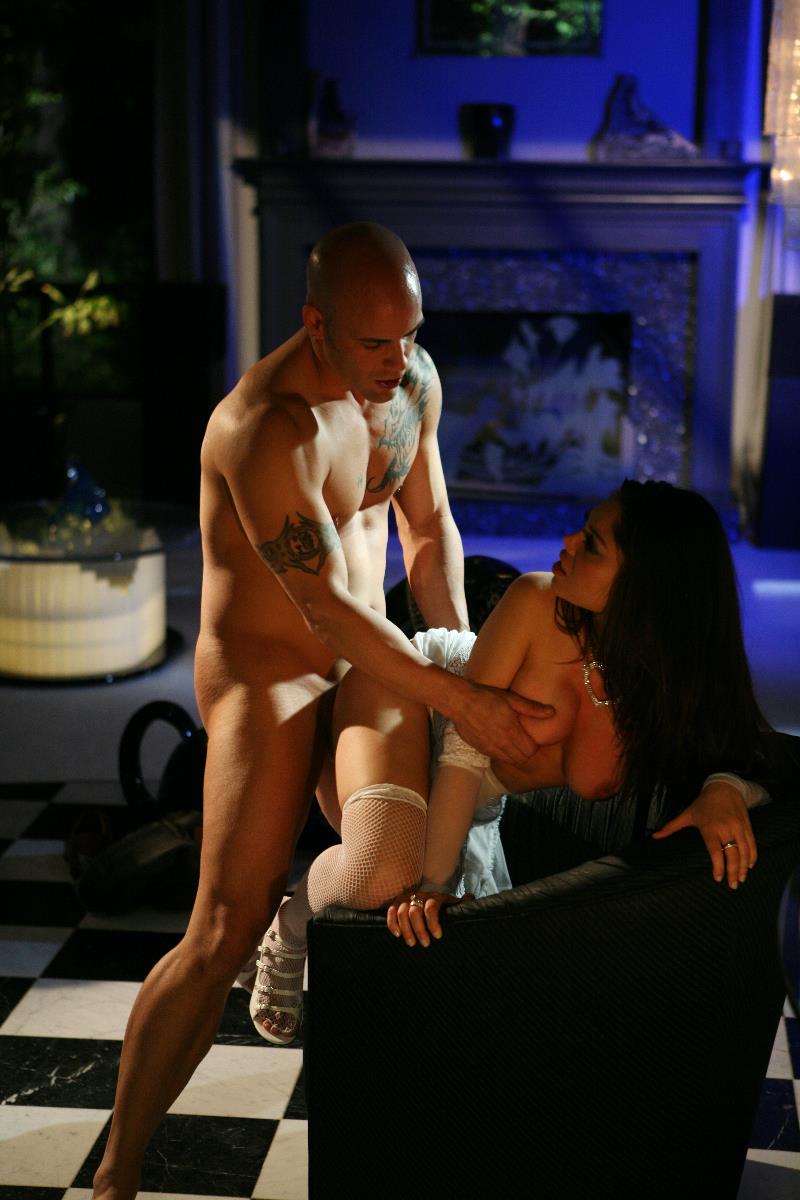 26 July 2023: Under The Bed Photos: Can't Help But Smile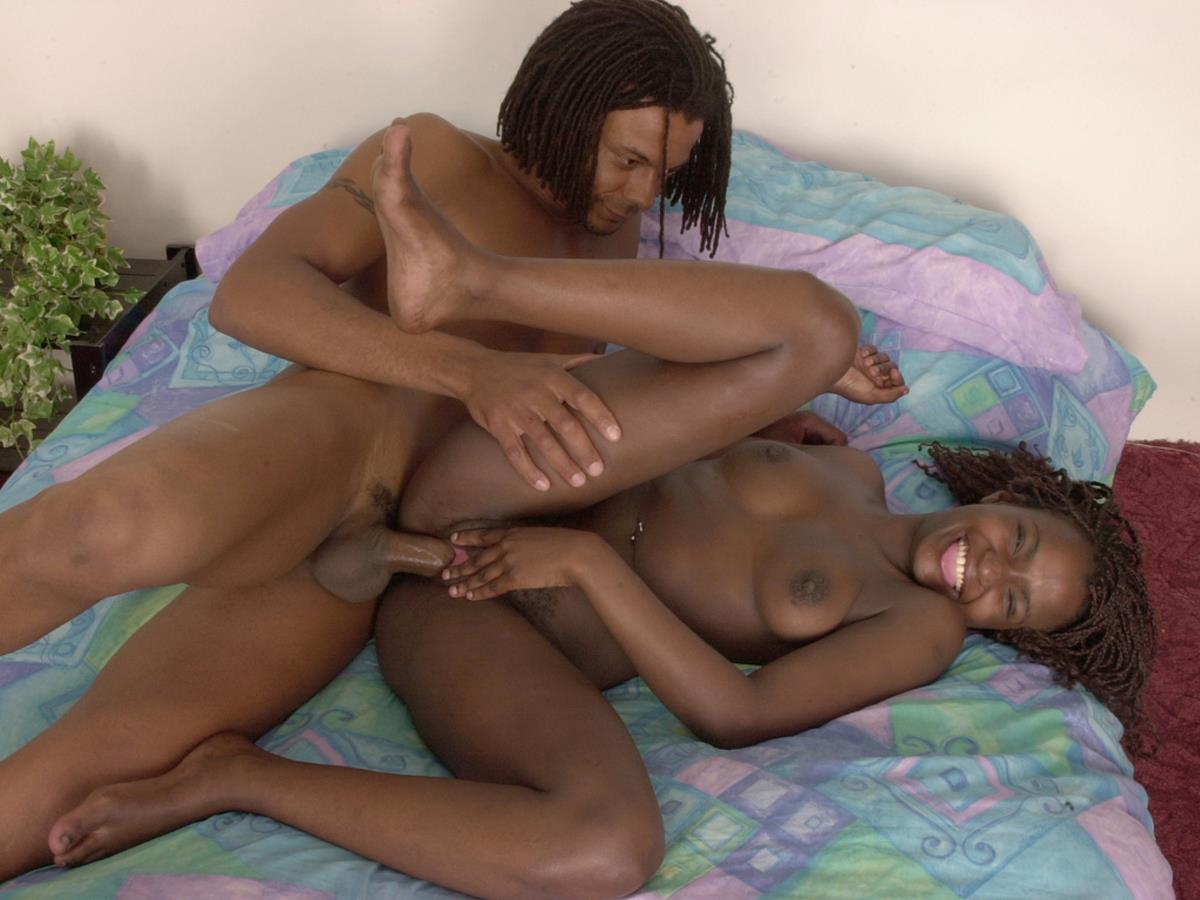 14 July 2023: Exclusive Audio Porn / Audio Erotica: Come To My Senses
I can smell my own cunt now, awash with the smell of wanting. You glide your fingertip up and down before focusing on my clit, teasing with small, slow strokes, I lean forward, wanting more.
7 July 2023: Guest Director Film: Tryptichon
We're pleased to feature another amazing gangbang film from our friends at Hardwerk. This company focuses only on gangbang films- but it's not like the usual mainstream porn featuring group sex. These films are cinematic, they're diverse, they're pansexual and they are focused on equal pleasure.
"Somewhere between a hallowed altarpiece and the orgiastic frenzy of The Garden of Earthly Delights, the first film of HardWerk's 'Triptychon' series pays homage to the classical triptych format with an entirely new perspective on the gang bang. With the screen split into three parts, allowing multiple perspectives in time as well as space, a new type of sensual storytelling is born with no detail missed and no moment overlooked."
30 June 2023: Under The Bed Video: Lipstick Lust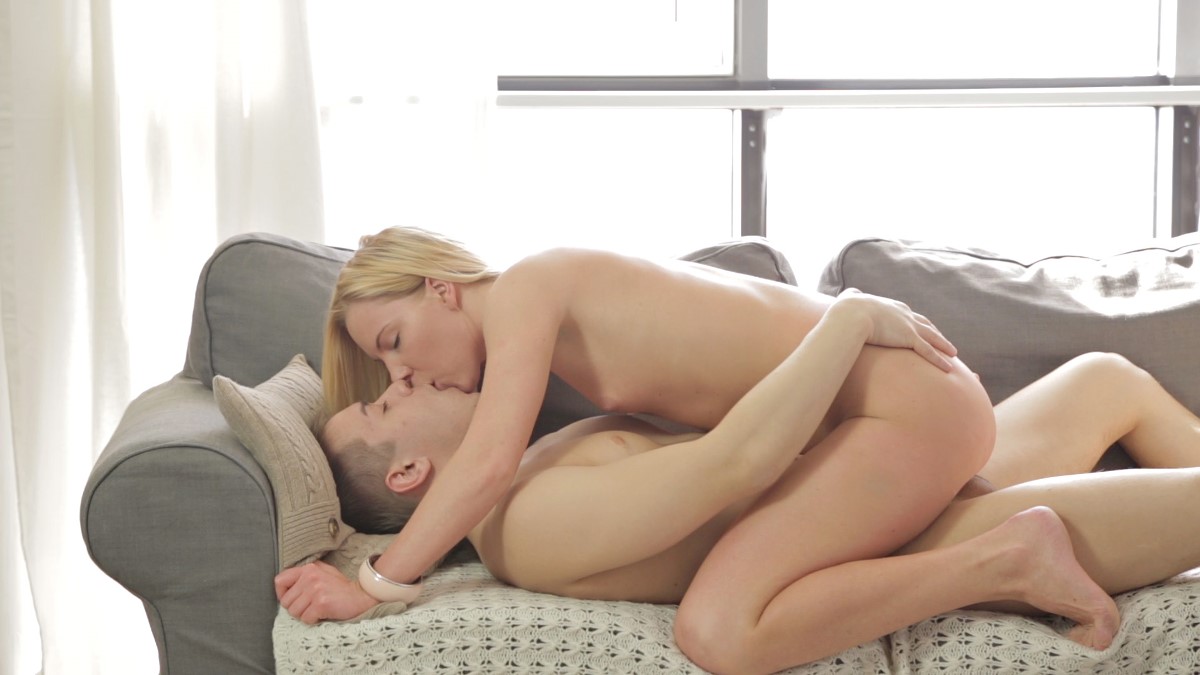 23 June 2023: Naughtography Column: My Naked Winter Solstice Swim
I met with my secret group of thirteen nude enthusiasts in a beachside park at 5.45am. We stood around in coats and beanies, some with not much on underneath. It looked a little pervy really, like a Flashers Anonymous meeting. We made vague small talk before heading for the beach.
16 June 2023: Under The Bed Video and Photos: Tila and Prince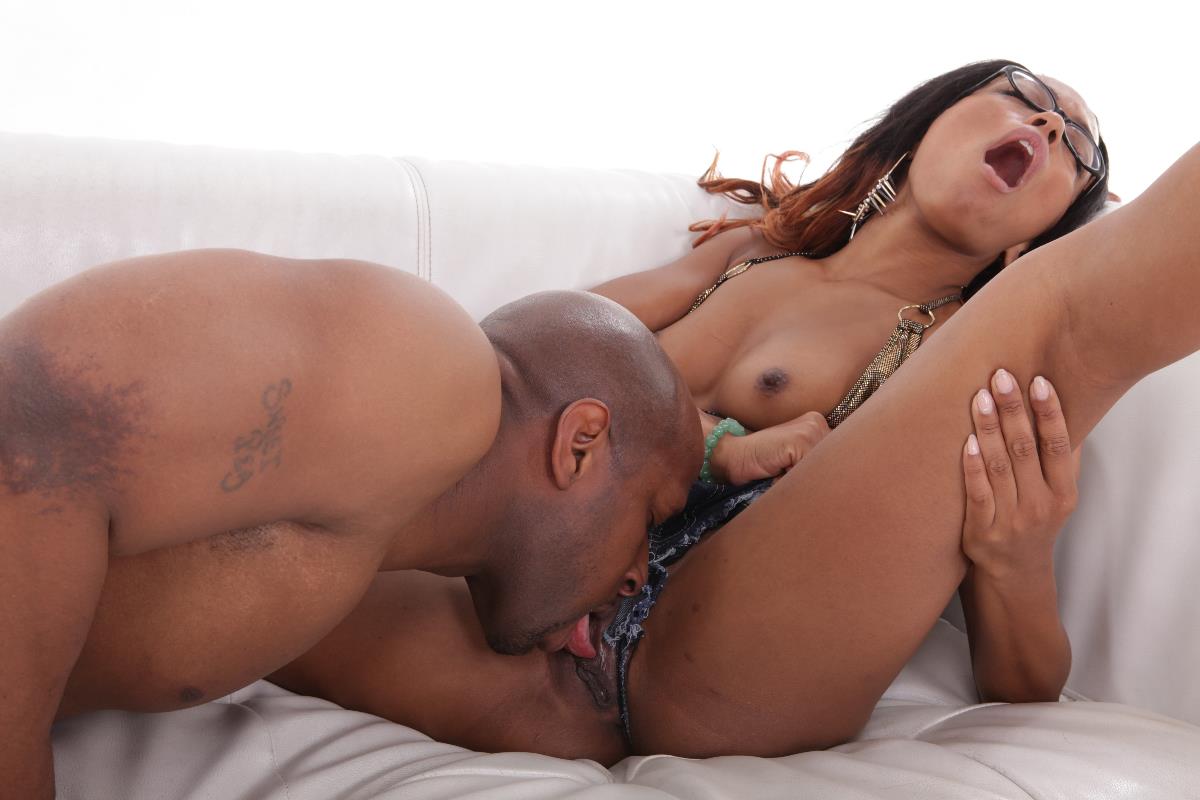 9 June 2023: Exclusive Erotic Fiction: Ten Times by Ms. Naughty
But what if I did? What if I only fucked you in ten strokes? Could you really come that quickly?"

"Well, yeah, today, I think so."

"What if I only touched you ten times? Or licked you ten times?"

"Right now, probably."

He threw aside the covers, stepped out of his boxers. His cock sprang free, clearly ready despite his complaints. He pointed to my pyjamas. "Off," he commanded. I obeyed quickly, glad he was finally getting to it. "Now lay down and stay still."
2 June 2023: Guest Director Video: Hungarian Tango
We're pleased to feature Hungarian Tango, a fun, surreal short film by Berlin-based director Pina Brutal. The film celebrates cunnilingus and also explores Pina's Hungarian roots. It's both very funny and very sexy.
"A couple goes on a journey in a small Hungarian home. What starts out as an erotic scenario soon turns into a trip into the Heart of the Cosmos. Lick, lick otherwise we are lost!"
26 May 2023: Under The Bed Video: Jennifer and Seth: Pearls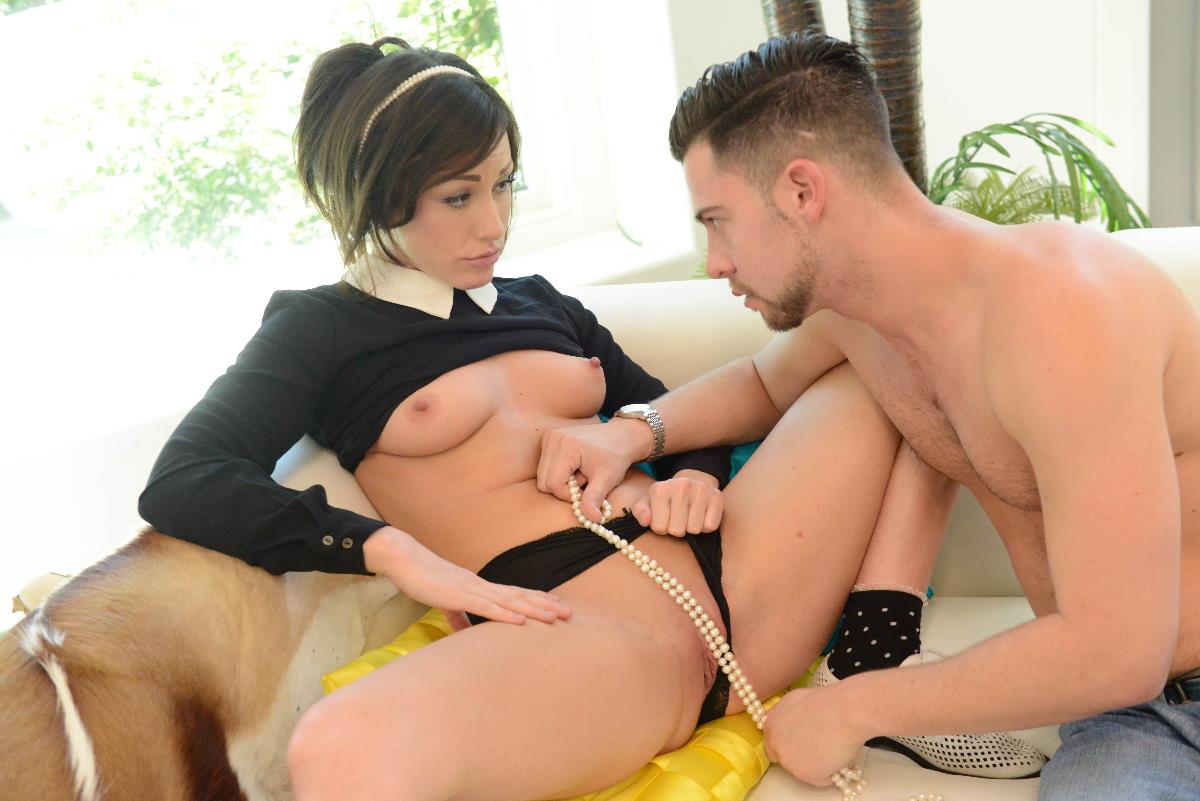 18-19 May 2023: Sex Ed: How to initiate a threesome + Setting threesome expectations
17 May 2023: Under The Bed Retro Photos: T.T. and Amelia
Another fab retro set replete with sexy lingerie and red nail polish.
12 May 2023: Exclusive Erotic Fiction: Paolo by Sommer Marsden
"Paulo said he's off tomorrow night and he'd love to join you for some fucking."

I nearly spit out my drink. "Excuse me?"

Adam leaned in and under the table ran his big warm hand up the inside of my thigh. The cool night breeze came in off the ocean but that wasn't what made my nipples hard. It was the way he was touching me.

"It's been a long time since we had a guest. I thought it might be fun. If the way you look at him is any indication of what the sex will be like, I can't wait to see him fuck you."
10 May 2023: Naughtography Column: May is Masturbation Month
5 May 2023: Guest Director Video: Vivante
We're thrilled to offer a full-length feature film from amazing French director Anoushka. Vivante is a gorgeous film, with an engaging and important story, combined with a lot of very hot sex scenes. It's beautifully shot, superbly acted and features some of our favourite European performers.
Lou and Charlotte find love through dance but a road accident leaves Lou disabled and lost. In turn, Charlotte worries for their relationship. Can a compassionate – and gorgeous – sex worker hold the key to a new kind of happiness for them both?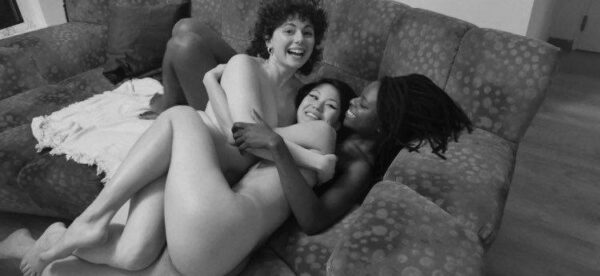 3 May 2023: Under The Bed Photos: A Day on the Tiles

26 April 2023: Under The Bed Photos: Al and Carmen

21 April 2023: Under The Bed Video: The Feast

Watch the best bits from this mainstream orgy video from "Macbeth Part 3". This footage was used to make the Bacchanlia 2 experimental video.
14 April 2023: Experimental Video: Bacchanalia 2

An experimental film by Ms Naughty compiling existing orgy footage with a her own creative commons music to create a dreamlike group sex scenario. Bacchanalia 2 invokes fantasy and mystery, with a dash of the orgy from Conan the Barbarian.
12 April 2023: Under The Bed Photos: Retro Wild Style

7 April 2023: Exclusive Erotic Fiction: Hungry Butt

I was perplexed when, out of the blue, he presented me with a gift, a tiny package of silver paper tied with a pink bow. Inside were a pair of silk "cheeky" panties; a slip of thin material at the front and very little to speak of at the back. I could see my butt would eat the silk within seconds of putting them on.

I looked at him with one eyebrow raised.

"I know," he said. "But go with me on this."

"On what?"

"Tomorrow I want you to wear them to the office. And I want you to think of me when you're wearing them."
31 March 2023: Guest Director Video: Girlsplaining
Jonte and Nicole's yoga session is rife with sexual tension. Playfully, they give in to their desire.
We're pleased to feature a new guest director, Bea Bleu. Girlsplaining is a lovely, subtle film with a big focus on cunnilingus, something we always like to see. And of course, it's all about asking for what you like in bed.
29 March 2023: Under The Bed Retro Photos: Satin and Smiles
24 March 2023: Under The Bed Video: Nik and Arianna: Great Oral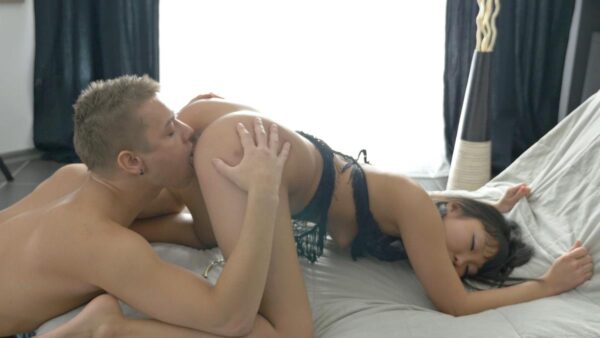 17 March 2023: Exclusive Erotic Fiction: Me, You and The Dress by Sommer Marsden

Pushing his face to the cleavage filled bodice he licked a hot line along my flesh. Goosebumps sprang up on the back of my neck and shoulders. I wanted him to fuck me in my gorgeous dress.

Both his hands were beneath the dress now, tugging at my panties. I wriggled to accommodate him. I gladly helped him get them off. Then my panties were flung across the room and then he was on his knees in front of me.
15 March 2023: Under The Bed Photos: Home From Work

10 March 2023: Exclusive Audio Porn: Drip Dream

He lifts me onto the kitchen bench and pushes up my dress, yanking my panties to my ankles. His face nuzzles between my thighs and his tongue is on my clit, a finger sliding inside at the same time.
3 March 2023: Guest Director Video: Green
Bishop Black puts on a show for Nat Portnoy, posing, dancing and masturbating for her. Then the pair have sex. An erotic film that plays with POV, giving primacy to the female perspective and admiring the male form.
1 March 2023: Under The Bed Photos: Striking Shadows

24 February 2023: Under The Bed Video: Edward and Hazel Take It Slow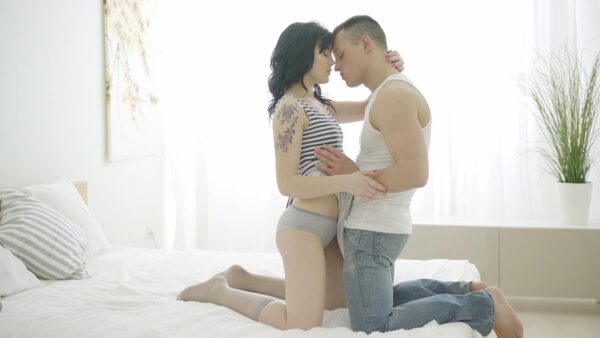 17 February 2023: Erotic Fiction: Inspection Invited

That night, huddled in bed with her hand between her legs, her fingers urgently rubbing, she'd constructed elaborate fantasies involving herself and the real estate guy, his huge penis hanging out from his expensive suit pants as he instructed her to bend over in a serious voice. She imagined him fucking her from behind while he talked about the need for negative gearing.
10 February 2023: Exclusive Audio Porn: Facial
He's timing his strokes with precision. His cock slams into me at exactly the same moment as the guy in the movie and I want him to fuck me harder, deeper, longer…
8 February 2023: Under The Bed Photos: Leather Couch Lovin'

4 February 2023: Guest Director Video: Like An Iron, I Need Warming Up

We're pleased to offer another scene from our friends at Joybear, from their female-focused film Straight Man Porn.

Bessie is a woman who, like many women, needs plenty of time and foreplay to get truly warmed up before penetration. After a string of unsatisfactory lovers, she's had enough of men not paying enough attention to her pussy before it's cock time, so she treats herself to a professional. Juan has just two rules – he doesn't kiss on the lips and he doesn't stay overnight, both of which suit Bessie perfectly. Finally her pussy gets the level of attention that she needs, and also deserves. Bessie is fully in control, she is the one who decides when she is finally ready for penetration.
27 January 2023: Under The Bed Video: Handcuff Fantasy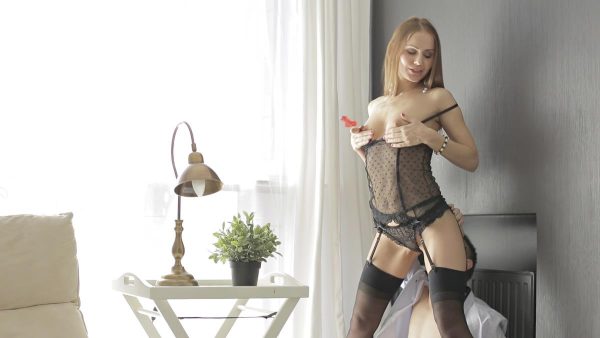 Nothing like a kinky femdom fantasy to get the motor running. Nika demands her tribute and Nik licks her pussy gratefully.
27 January 2023: Under The Bed Video: Handcuff Fantasy
13 January 2023: Under The Bed Photos: Misty and Kaelo

18 January 2023: Exclusive Erotic Fiction: Rose Tattoo

I was licking his nipple, preparing to swirl my tongue down his belly to his jutting cock, when I saw the letters hidden within the scarlet petals of his rose-shaped tattoo. They were faded and half-hidden by the design, but still readable.

"Who's Carol?" I asked with a wicked smile, peering up at him while kissing his rather impressively muscled abdomen.
7 January 2023: Guest Director Video: Sex School: Hookups

We're pleased to offer another educational video from the team at Sex School Hub as part of our Guest Director series.
Members of the Sex School Team, plus guest Feral have an animated conversation about hooking-up: the positives, the turn-offs, safety concerns, the tricky bits, etc. Feral and Bishop hook up for the first time and offer different Do's and Don'ts for social situations and scenarios.
4 January 2023: Under The Bed Photos: Breakfast in Bed
Highlights From Previous Updates That Aren't On the Main Tour:
Exclusive video: Shelly and Richard
In their first ever porn scene, real-life couple Shelly and Richard share their intimate lives with us. In part 1, they kiss, enjoy a small amount of oral sex and then fuck in missionary position and Shelly gets on top.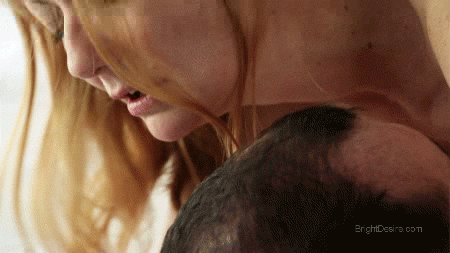 Exclusive Video: The Fantasy Project: The Threesome Fantasy Part 2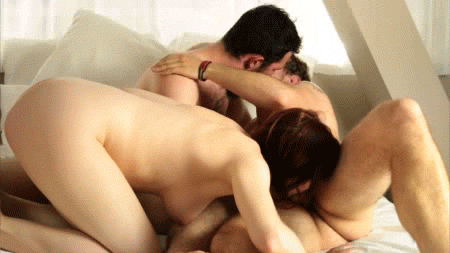 More MMF threesome goodness including the "lost" male orgasms that were never seen in the original film.
Exclusive Video: Lucie Bee Cosplay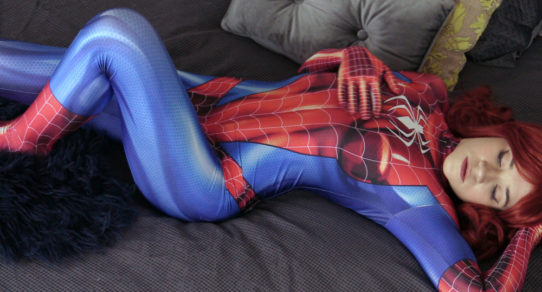 A bonus video with Lucie performing in her various costumes
Exclusive Video: Lucie Bee Solo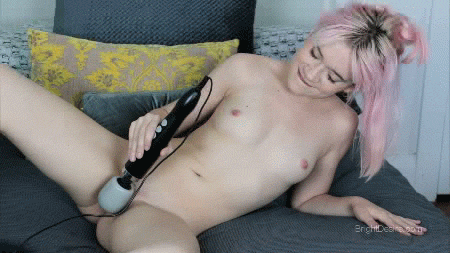 Exclusive Video: Latte Angel and Brendan
Real-life couple Latte Angel and Badboy Brendan share their love of sex in this beautiful and artistic scene.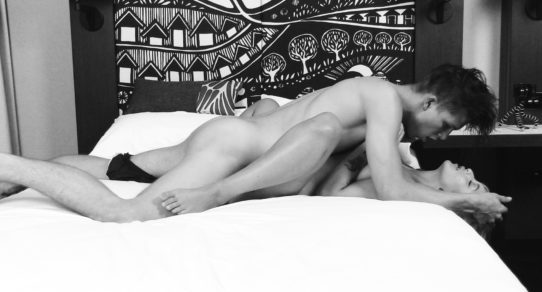 Exclusive video: Bloopers and Behind The Scenes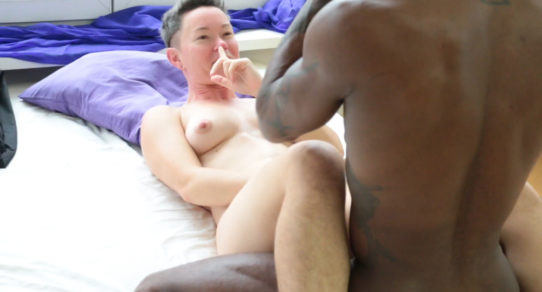 Porn has its share of awkward and funny moments and once again we've compiled a bunch of never-before-seen footage from our various porn shoots throughout the year.
Exclusive Video: Another Dear Jiz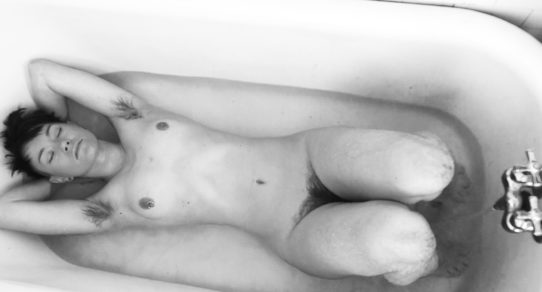 Five years after filming the award-winning short film Dear Jiz, Ms. Naughty offers her own letter of gratitude to genderqueer porn star Jiz Lee. Featuring unseen and behind-the-scenes footage, this is a very personal film that pays tribute to Jiz and their ongoing advocacy and friendship.
Exclusive short film: Yes! Yes! Yes!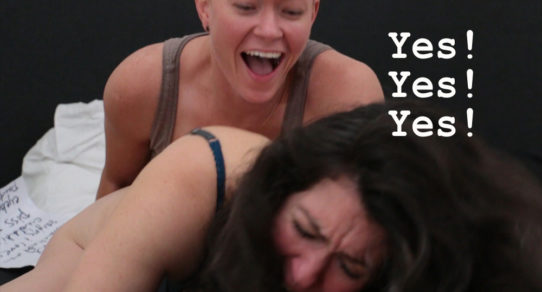 A fun montage of performers on the edge of, or having, orgasms, united by that magic word: YES.
Video: What Is Feminist Porn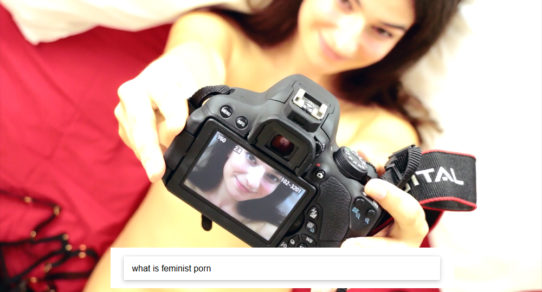 A mini documentary about feminist porn: what it is, who is making it and why it's important.
Exclusive video: 69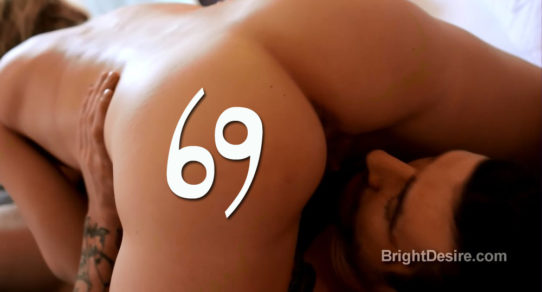 Exclusive short film: Lura Aria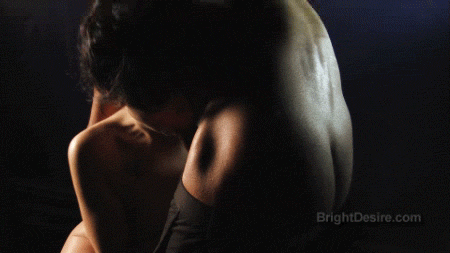 A mouth around a cock can be a religious experience. Lura Aria is a short compilation film celebrating fellatio and male pleasure.
Exclusive video: The Shortest Distance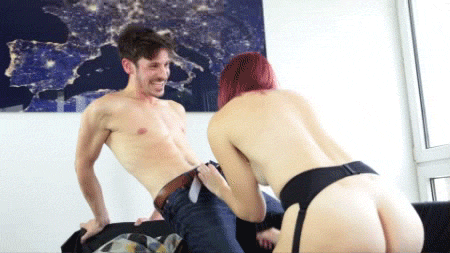 "Laughter is the shortest distance between two people." – Victor Borge.
This is a short film celebrating laughter during sex. Because porn doesn't show enough smiling!
Exclusive Short Film: Photoplay: Festival Edit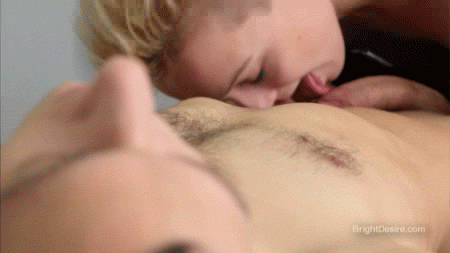 Exclusive video: The Kiss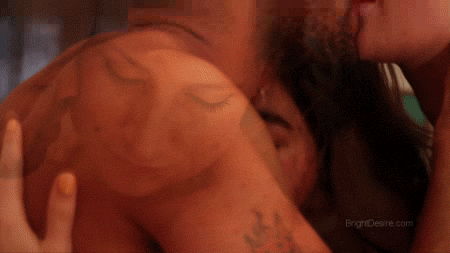 Exclusive Short Film: Kaleidogasm 5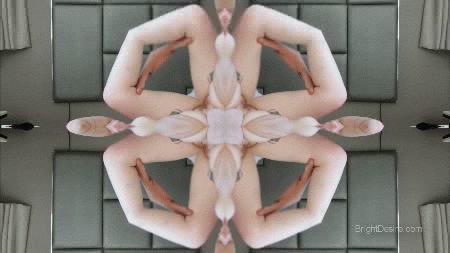 The latest in my surreal short film series that manipulates images of sex to create weird fleshly landscapes.
Exclusive video: The Tongues Of Angels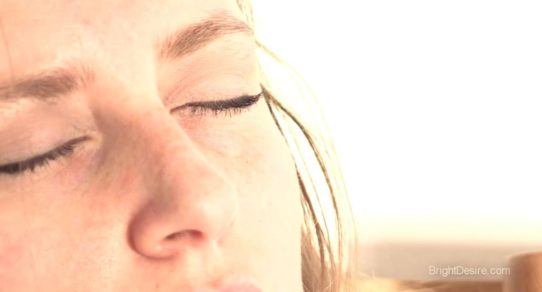 The "tongues of angels" is a Biblical reference to a "heavenly language" in Corinthians At Bright Desire, we think that cunnilingus can be a celestial, wonderful thing. This video is thus a compilation of beautiful, heavenly, pussy-licking moments.
Exclusive video: The Tongues Of Angels 2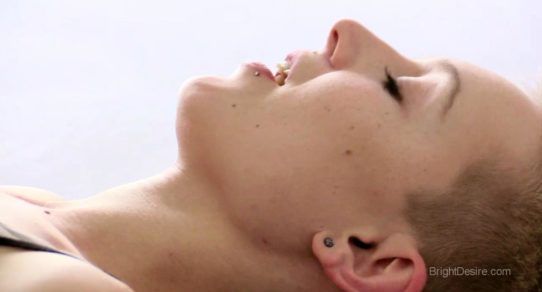 Another ethereal compilation of glorious cunnilingus imagery.
Exclusive Video: Jiz Lee and Bishop Black – The Crush Continued
In 2016, Jiz Lee and Bishop Black performed together for the first time for Bright Desire. They couldn't keep their hands off each other. Here is some further footage from their extended scene. Bishop fists Jiz until they come several more times. They both also laugh a lot.
Exclusive Video: Jiz Lee and Bishop Black – Behind The Scenes and Bloopers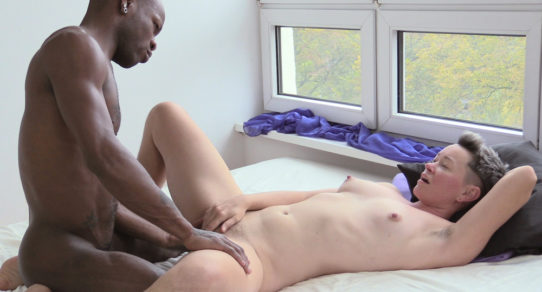 Licking, massage, practical jokes and lots of giggling.
Exclusive photo set: Jiz Lee and Bishop Black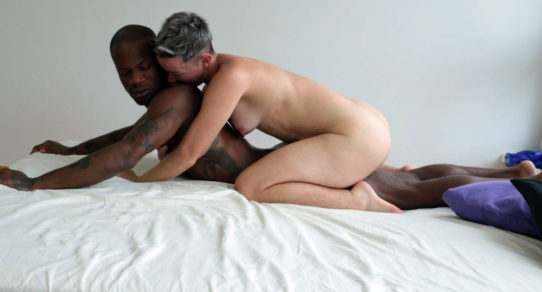 More gorgeous sexy bits and BTS photos from Jiz and Bishop's scene.
Remember: Bright Desire's content archive stretches back to 2012 so there's HEAPS more content in the member's area.