Bright Desire features a selection of quality erotic fiction, designed to fire your imagination and ignite your libido! Many of these erotic stories are from a female point of view and offer more in-depth characterization than you'll find in your regular porny short fiction. The subjects cover a diverse spectrum including a wide variety of sexual encounters. Enjoy threesomes, same sex erotic, oral sex, anal, BDSM, power play, spanking, orgies, pegging and more.
A large number of these erotic stories are by me, Ms. Naughty. I am a published erotica author and journalist. You can find some of my fiction in Best Women's Erotica 2009 and 2012 and Best Women's Erotica of the Year 2023. My non-fiction essays appear in The Feminist Porn Book and Coming Out Like A Porn Star.
Bright Desire also features the work of well-known erotica authors such as Sommer Marsden, Giselle Reynarde, Angela Sargenti and Zak Jane Keir. There's also the work of new and up-and-coming authors of erotic fiction
You'll also find a growing selection of audio porn – erotic stories read with a sexy voiceover. Audio erotica is a great way to expand your erotic imagination. You're not constricted by visual elements so you can fill in all the details according to what turns you on. Check out the audio porn section to find out more and to hear sample audio porn stories.
Here's a few samples of erotic fiction that you'll find inside Bright Desire
Taste Of A Woman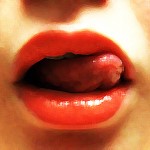 I love how a woman tastes.
I love the sweetness of her lips, the saltiness of her skin, but more than anything I love the tangy taste between her legs.
For me it is the ultimate pleasure to dip my tongue into her cunt, to taste the moisture within and savor it like a fine wine.
No two women ever taste the same. They are unique, and infinitely delicate.
I once had a lover, she was an extraordinary woman. We would make appointments to make love in the afternoons, sometimes after a long, luscious lunch. I'd be eating my meal, and all the while I'd be thinking of eating her…
Image credit: miss eskimo-la-la
Imperfections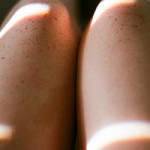 There are freckles scattered across my nose, a genetic gift from my mother and a remnant of my teenage years when I was determined to get a tan. You admire them and kiss them, your lips brushing against the bridge of my nose, before you move down to press your mouth against mine. I feel butterflies in my stomach.
There is mole on my shoulder, a dark discolouration of pigment next to where my bra strap digs in occasionally. I feel your tongue touch it and move on, raising shivers.
There is a birthmark on the side of my left breast, a coffee-coloured stain that I've had since birth. Your fingers slide across it as though it isn't there, gliding across my skin to reach my already-erect pink nipple. I gasp as you tweak it.
There are stretch marks across my belly, tiny lines telling tales of expansion and retraction. You greet them with your lips like an old friend and I sigh with satisfaction…
Photo credit: Megusta1D
The DP Fantasy
"Tell me more," he said.
I let out a long, quivering sigh. Who knew that my passing mention of a threesome fantasy would lead to this?
My elbows trembled slightly and I moved my legs a little further apart. I felt utterly exposed, assembled naked on all fours on our bed, my butt pointing in the air, my cunt open before him.
"So…" I whispered, anticipation making me hoarse. "So you're fucking me from underneath…"
Just then I felt the familiar thickness of my dildo slide into my wetness. It filled me to bursting, as usual, and I groaned with pleasure…
Punishment
"You're late," he said.
Of course I was. It didn't matter that I'd stepped through the door of the dungeon precisely two minutes late. Master demanded punctuality. I knew that. And I knew he wouldn't be pleased. The very thought made me quiver.
As usual, he fixed the short, gleaming chain to the ring on my leather collar and led me into the small, dark room. Sumptuous scarlet drapes fell from floor to ceiling, covering the only window. On the wall were hooks, chains and a wooden cross. From the corner of my eye I spied the looming black cupboard, the secret locker where he kept all his important instruments.
"Remove your coat," he instructed and I complied, opening the heavy folds to reveal the corset and suspenders beneath…
You can read these stories and many more inside the member's area!