Length: 1:14:17
Shot in HD
The Fantasy Project: An erotic film by Ms. Naughty. "I'm studying female fantasies. Tell me yours."
Kate Eden's research into female sexual fantasies leads her deep into the erotic imagination of women, a lush world of pleasure without consequences. Her subjects reveal a list of secret desires:  a threesome with two men, a magic room with a male slave who exists only to give pleasure, a full service massage complete with cunnilingus, and a dark exploration of submission and group sex.
Her research is fascinating, arousing and all-consuming. But will Kate's passion for her work lead her to lose herself – and her relationship?
Starring: Madison Missina, Ryan James, Kara Dasha, Devon, Vivienne L., Harley, Max, Marina Lee, Xavier, Rob Paulson, Jack, Steel, Aeryn Walker, Rex.
(This film includes four separate real-life couples!)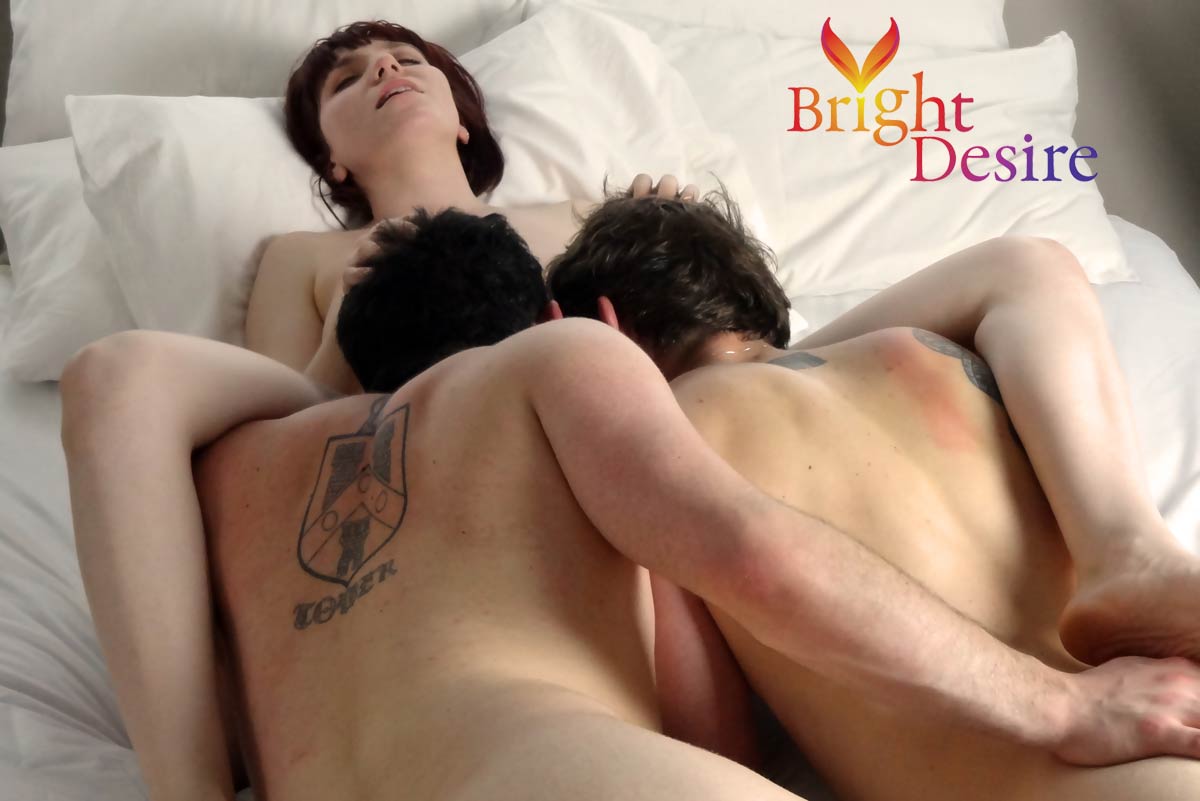 About The Fantasy Project
Feminist porn director Ms. Naughty conceived of The Fantasy Project in the early 2000s after reading Nancy Friday's book My Secret Garden. That groundbreaking 1973 work was one of the first times women were asked about their sexual fantasies and it revealed just how wild a woman's sexual imagination can get. The Fantasy Project uses a modern, fictionalized account of that original research as a framing device to visually depict an array of female fantasies. Sometimes romantic, often dark and kinky, these erotic imaginings focus on female pleasure and give priority to the female gaze – something that's still rare in porn.
The Fantasy Project Festival Screenings
Pop Porn Festival Brazil 2017
Pornotopia Albuquerque USA 2015
Cinekink NY 2015
Berlin Porn Film Festival 2014 (World Premiere)
You can see the full film inside the member's area of Bright Desire.
Plus director's commentary, behind the scenes footage and more screenshots and photos.


Screenshots
You can see the full scene inside the member's area of Bright Desire.