The Bright Desire Spiel and Showreel
Bright Desire is smart porn. It's a sex positive porn site created by Ms. Naughty, a female filmmaker, writer and webmistress who has been making and curating porn online since 2000. Bright Desire is about good sex: intimacy, connection, shared pleasure, laughter, playfulness and fun. It's here to celebrate all the good things about sex in a joyful, intelligent way.
Every filmmaker needs a showreel and here's the one for Bright Desire. In this video you'll see snippets from many of the short films, real life couples scenes, hot porn scenes and performer interviews found in the member's area of Bright Desire. Note: The default video is optimized for mobile devices but a HD version is available (click the HD button on the bottom right). The member's area has full HD versions.
The films and scenes at Bright Desire are the result of a feminist, sex-positive, sex-worker-friendly ethos. BD's philosophy has always been that sex is a beautiful, human experience and any depiction of it on film should be respectful, cinematic and humanist, as well as arousing and entertaining. Porn can be art, just as art can be porn. Just because something turns you on doesn't mean it isn't also meaningful.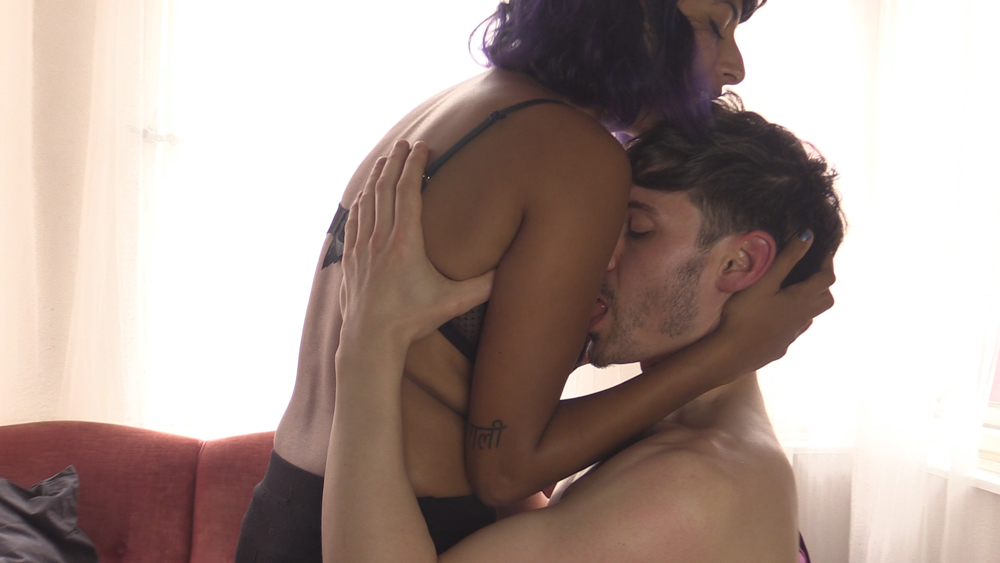 Bright Desire's films feature real life couples having sex as they would at home. It also features porn performers who have requested to work together and friends who want to share a porn scene together. Some films feature storylines, acting, and elaborate set-ups. Others are simply a performer or performers on a bed, enjoying themselves without a script or plan.
Bright Desire Values Diversity, Consent and Equal Pleasure
You'll find a wide variety of sex, sexualities and sexual practices in these films and scenes. There's kink, BDSM, threesomes, spanking, tickling, oral sex, squirting, vibrators, stripping, erotic dancing, role play and, yes, lots of lovely vanilla missionary position sex (hey, it's comfortable and people like it!)
Our performers span the spectrum of sexuality and gender. There are those who identify as straight, as queer, as gay or lesbian, as bisexual, as genderqueer, as trans, as non-binary, as pansexual. We are happy to celebrate the rainbow of human sexuality; it's all fun, it's all pleasurable, it's all human and beautiful.
While some scenes are scripted, almost all the sex scenes are "free form": the performers are given minimal direction as to what should happen in the sex scene. The main agenda is to capture good, pleasurable sex, no matter how it happens. On occasion Ms. Naughty the director asks for a certain sex act, such as cunnilingus, to occur as part of the scene, though it's not essential. The idea behind this is to ensure there's some depiction of female pleasure, as pleasure equality is important.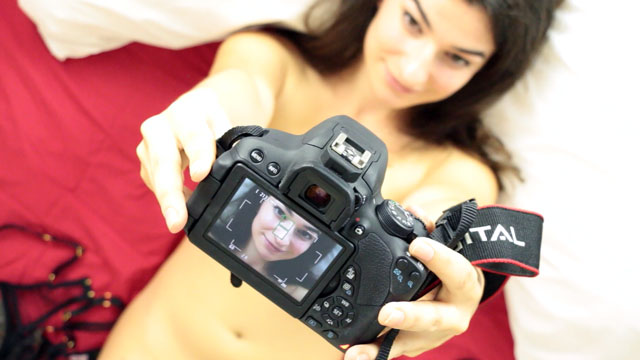 Ms. Naughty has long been a champion of porn for women, the female gaze in porn and female pleasure. Thus, many of the films offer a female perspective and ensure that female pleasure is given priority. Mainstream porn still gives priority to a straight male gaze/perspective so Bright Desire seeks to even the scales a little.
Ethical Porn At Bright Desire
Bright Desire's films are made ethically. Ethical porn is a guiding principle of the site. The official ethics statement details how BD aims to create sex positive, ethical porn.
From a workplace perspective:
Performers are compensated fairly and paid at the time of filming
Performers are paid holistically for their labour and time, not for sex acts
Performers are consulted beforehand as to what will happen in the scene. Performers actively collaborate in the creation of the scene and are able to set boundaries. Consent is paramount.
Performers can stop the scene at any time
Performers are not pressured into any sex act or performance.
We do not engage in sexual harassment or flirtation with performers. We're all there to work.
Performers decide what safe sex situation they wish to film with – condoms, a current test or an affirmation of fluid bonding with their partner
Performers are not paired randomly with a partner. They can choose their scene partner.
Performers are provided with water and snacks and not kept on set for any longer than necessary.
Performers are encouraged to give feedback so we can improve in the future.
Performers must provide proof they are over 18, sign a 2257 age verification document and release form.

From a filmmaking / porn creation perspective:
Consent is vital and is depicted in the scenes or supplementary material such as interviews.
The sex is not degrading, negative or violent. Consensual kink, BDSM, spanking, roleplay etc is depicted positively, with use of safewords and adequate context about the scene set up and consent.
The descriptions used are respectful and make use of the performer's correct pronouns and pseudonyms.
The scenes, descriptions, categories and tags used on the site are free from racism, sexism, homophobia, transphobia or any other negative language. We do not fetishize a performer's age, body type, ethnicity, sexuality or gender.
Bright Desire Is Award Winning Porn
Bright Desire is award-winning porn. The site features 34 short films and these have collectively screened at over 100 international film festivals. Ms. Naughty has won over a dozen awards for her short films. In 2015 Bright Desire was named as an "Honored Website" at the 2015 Feminist Porn Awards. In 2017 Ms. Naughty was named "Indie Porn Icon" at the Toronto International Porn Festival (previously the Feminist Porn Awards). She also was given the Oyster Award at the Poryes European Feminist Porn Awards that same year.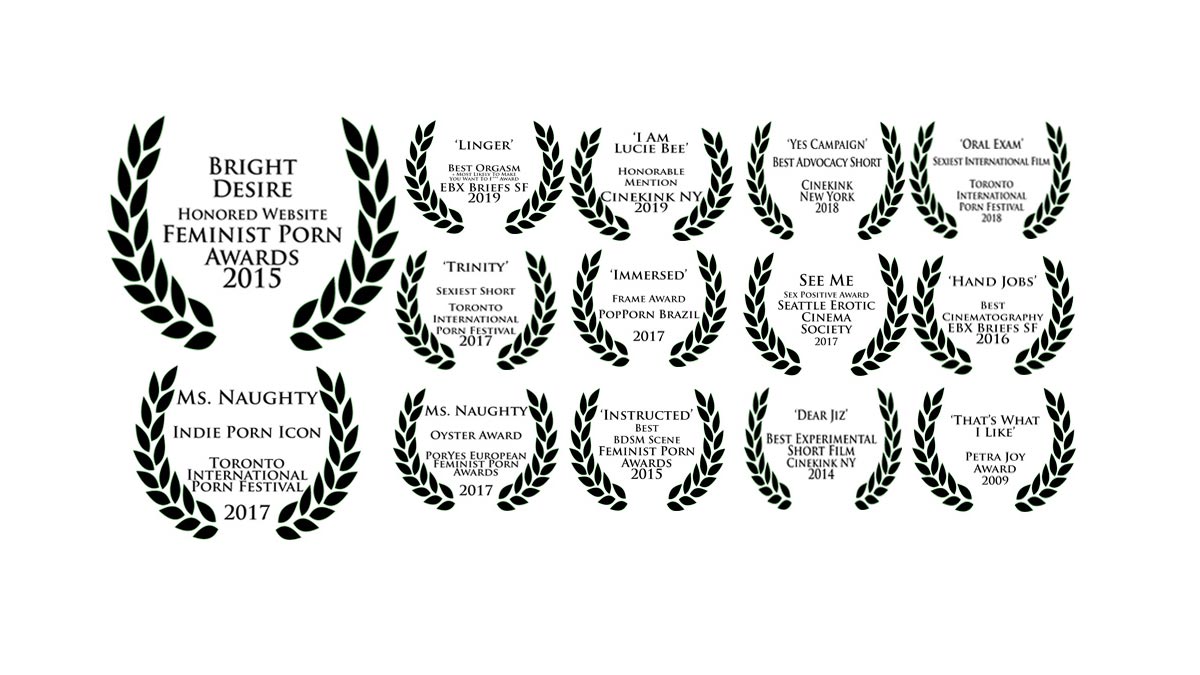 When you subscribe to Bright Desire you get access to all the short films, real life couples scenes, solo videos, hot porn scenes and extended editions. Plus regular films by guest directors, a film festival and the expanding "Under The Bed" curated porn section. On top of that there's exclusively written erotic fiction, audio porn, articles, columns, reviews and more great reading.
Bright Desire is an independent site run solely by Ms. Naughty (with a bit of help from her spouse).
Trust and Privacy
Our biller is CCBill, a long-standing, widely trusted credit-card processing site. When you join, your information is kept securely by them and they deal with that side of things. It's very easy to cancel your membership (here's the link) and you can cancel at any time. There's no hidden fees or surprises, it's all up front and simple.
(Unfortunately we are unable to offer Paypal or other payment options due to ongoing discrimination against adult sites by the financial industry.)
Bright Desire is not a data collection business. We only collect the bare minimum of information. Your privacy is very important to us. There's no spyware, malware or any other dodgy crap. We're just here to give you our sex positive porn.
---
Take your time, have a look around the tour. You'll find preview videos and descriptions of almost every exclusive video on the site. You'll get a good idea of what to expect. Check out the What's New page to see recent additions. Or visit the Blog for news and items of interest.
And if it looks good to you: