Length: 11:48 min
Shot in HD
"I just wanted to write you a quick message to let you know how great you are…"
Genderqueer icon and genre-busting porn star Jiz Lee enjoys a bath, thinking about the many fan letters they* have received, praising their work and revealing how much of a difference they've made to the lives of others, particularly those who are part of the queer community or those who are just discovering their own gender identity. As the bath fills, Jiz moves under the running water and experiences an intense orgasm.
Dear Jiz is about the power of porn to change minds and change lives.
Created in 2013, Dear Jiz has become one of Bright Desire's most successful films. It won "Best Experimental Short" at the Cinekink erotic film festival in March 2014. Dear Jiz has been a favourite at festivals worldwide – appearing at no less than seventeen festivals over the last decade – and screened as part of the "On Our Backs" art exhibition in New York in 2019 and 2020.
When this film was made, being genderqueer was a relatively new concept. It shows how Jiz Lee's groundbreaking work has been important in raising awareness of gender identity and the difference they've made to the lives of many people.
* They is Jiz Lee's preferred pronoun. Jiz identifies as genderqueer which means neither man or woman.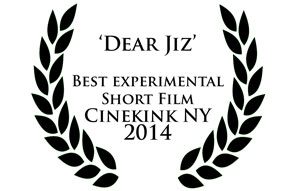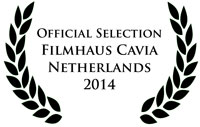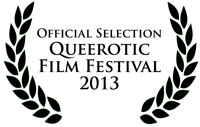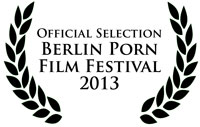 Festival Screenings
Winner, Best Experimental Short, Cinekink New York 2014

Official Exhibit – On Our Backs The Revolutionary Art of Queer Sex Work, Leslie-Lohman Museum New York, 2019-2020
Dei Backeri Lick and Listen, Germany, June 2023
Bean Flicks Film Festival Birmingham UK February 2020
Special Screening Weisbaden Biennale Germany August 2018
Pop Porn Festival Brazil 2017
Seattle Transgender Film Festival 2017
London Porn Film Festival 2017
1st Transfeminist Cinema Exhibition "Hacernos cuerpes", Bogota (Colombia) and Santiago (Chile) 2016
NYC Porn Film Festival 2016
Explicit Festival France 2016
Punk Feminist Porn Festival Copenhagen 2016
Muestra Marrana Post Porn Film Fest Mexico 2015
MIX NYC Film Festival 2014
Tilde Transgender Film Festival Melbourne 2014
Filmhaus Cavia Netherlands 2014
Berlin Porn Film Festival 2013
Perv Film Festival Sydney 2013
You can see the full scene inside the member's area of Bright Desire.
Plus director's commentary, comments from Jiz Lee, behind-the-scenes pics and more screenshots and photos.


Sample Screenshots
You can see the full scene inside the member's area of Bright Desire.

Note: I've put this vid into the "Solo Female" category for the purposes of grouping titles on the tour.