Length: 12:41
Shot in HD
Sex worker, artist and geek Lucie Bee invites us into her bedroom and shows off her cosplay outfits, her comics, her sex toys and her real self. She also tells us why she is angry, through interviews and spoken word poetry.
Lucie Bee is a well-known Australian sex worker, porn star, gamer, geek and artist. This experimental and erotic documentary gives a brief glimpse of Lucie's world, one that mixes sex and sexuality with cosplay, popular culture, gaming and social activism. Lucie talks about her passions and the things that make her angry – including the stigma surrounding sex work and ongoing legal persecution of sex work around the world. The film offers a mix of documentary style interviews, a spoken word poem, cosplay and an explicit masturbation scene.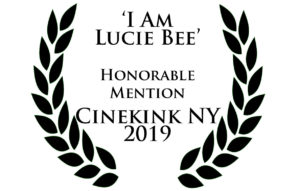 Festival Selections
Berlin Porn Film Festival 2019
Seattle Erotic Cinema Society 2019
Cinekink New York 2019
You can see the the short film and Lucie's extended solo scene inside the member's area of Bright Desire.
Plus director's commentary, an interview with Lucie and more screenshots and photos.

Screenshots
You can see the full scene inside the member's area of Bright Desire.