Short Film Length: 6:32 min
Extended Edition Length: 16:48 min
Shot in HD
Directed by: Ms. Naughty
Writing. Doing The dishes. Turning a key. Touching. Feeling. And fucking.
Our hands help us through so many everyday chores and yet they're also a vital part of our sexuality. The mundane mixes with the sensual in this short film as two people meet, touch and connect with their eyes, lips and – most importantly – their hands.
Hand Jobs is a short film that explores the way we use our hands to sexually connect with others- and to bring pleasure. Pornography is so often obsessed with penetration. This film sets out to depict a heterosexual encounter that doesn't rely on penis-in-vagina sex. The film creates a striking visual landscape of flesh and hands and invokes the growing intensity created by mutual masturbation.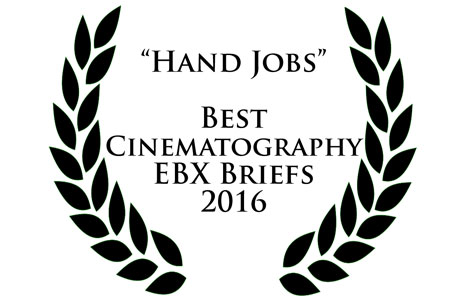 Bright Desire also features a special extended edition of Hand Jobs with different imagery and an extended sex scene that also includes cunnilingus and fellatio, plus the full "hand job" scene for each performer.
Rob and Amity became a couple soon after shooting this scene together. We at Bright Desire rather like the idea of being match-makers. 🙂
Festival Screenings
Toronto International Porn Festival 2017
PopPorn Brazil 2016
Cinekink 2016
East Bay Express Briefs 2016
Pornotopia Albuquerque USA 2015
Berlin Porn Film Festival 2015
You can see the full scene inside the member's area of Bright Desire.
Plus director's commentary, an interview with Rob and Amity and more screenshots and photos.


Sample Screenshots
You can see the full scene inside the member's area of Bright Desire.